5 Most Expensive Homes in Virginia (with Pictures)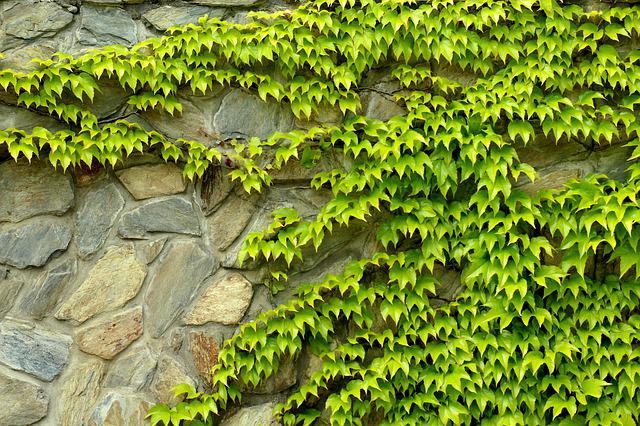 From Mount Vernon to Monticello and beyond, Virginia boasts a long-standing tradition of opulence dating back to the nation's founding. History meets extravagance in some of the state's oldest manors. Yet, even today, the wealthy recognize its expansive rural landscapes as idyllic settings for settling down.
The result is a spectrum of grandeur: a collection of country castles and modern mansions representing the evolution of lavish lifestyles in America. We'll walk you through the more intriguing side of Virginia real estate with this look at the most expensive homes in the state.

The 5 Most Expensive Homes in Virginia
1.

21515 Trappe Rd., Upperville, VA 20184
More info:
Year Built: 1795
Sold Price: $22,000,000
Square Footage: 12,500
While many of Virginia's historical homes have transformed into public museums, the for-sale 12,500-square-foot home at Llangollen Farm boasts a history as deep as any other preserved landmark. Built in 1795, the estate has seen its share of nation-shaping events and famous guests. It endured nearby Civil War battles and hosted prominent figures, including George Washington and the Marquis de Lafayette.
The massive 9-bedroom, 11-bathroom mansion sits on nearly 1,100 acres. Much of the space is dedicated to horse breeding and training, as it has been since the 1930s. Beyond the primary residence, the grounds include a 24-stall stable, six barns with 89 more stables, a training track, and a jockey guest house.
---
2.

7500 Ironwood Ln., Warrenton, VA 20186
More info:
Year Built: 1776
Sold Price: $21,000,000
Square Footage: 25,939
As another home on the National Register of Historic Places, North Wales Farm has its roots set in the Revolutionary War days. Across 1,471 acres, visitors can experience majestic hills and pastures, crystal clear ponds, deep forests, and lush gardens. The primary residence sits at the end of a 1.5-mile-long drive, an impressive introduction to one of Virginia's oldest homes.
Over the years, the sprawling 22-bedroom mansion has received modern updates without losing its traditional appeal. Intricate moldings, ornate hardwood and tile installations, and detailed flourishes abound. The property also includes a two-story carriage house built in the early 1900s and a 2.5-story Dutch colonial guest house.
---
3.

(Undisclosed Address), McLean, VA 22101
More info:
Year Built: 2001
Sold Price: $10,225,000
Square Footage: 23,600
The estate at Waverly is a modern mansion built in 2001 and a true masterpiece inside and out. The curated landscaping elements offer a gorgeous natural backdrop to its many outdoor amenities, including a tennis court, outdoor living space, and inground pool.
Inside the 8-bedroom home, there's no shortage of entertainment features. A 24-seat dining room, family room, exercise area, and music room grace the main level, while you can find a home theater and billiard room on the lower level. Being a newer home, it offers state-of-the-art smart home technologies for ultimate convenience and luxury.
---
4.

12410 Cove Ln., Hume, VA 22639
More info:
Year Built: 2002
Sold Price: $7,000,000
Square Footage: 23,600
A beautiful private setting in the foothills of the Blue Ridge mountains offers vast panoramas of transitioning fields, mountains, and forests at this property in Hume, roughly 60 miles outside Washington, D.C. Its 2,000 acres are a delight for outdoor enthusiasts. Two ponds, a lake, and vast stretches of navigable terrain offer a playground for kayaking, hiking, hunting, and biking.
The home includes eight bedrooms, 11 bathrooms, a home theater, a 3,500-bottle wine cellar, and a gym. An outdoor swimming pool sits directly outside the house, as does an enormous pond beyond the front yard. Car lovers also get a 10-space garage to fill with toys.
---
5.

6827 Sorrel St. Mclean, VA 22101
More info:
Year Built: 1999
Sold Price: $6,700,000
Square Footage: 14,900
Another Langley Forest highlight, the mansion at 6827 Sorrel St., is a magnificent modern build focused on the grandest traditions of Virginia's architecture. The property is only 3.5 acres, but it's packed with luxury features, taking full advantage of limited space. The lot includes an outdoor kitchen, Olympic-sized pool, private pond, and regulation tennis court, all framed by well-maintained landscaping.
The home sits prominently above the drive, giving its nearly 15,000 square feet even more stature. Entering the home, you'll find formal rooms and a chef's kitchen with high-end professional appliances. Upstairs levels hold the home's eight bedrooms. The entire downstairs is built for entertainment, offering a home theater, fitness room, and billiards room.

Conclusion
If you have the cash, there's something for everyone in Virginia. Few places offer the chance to own a slice of American history while delivering the tech-heavy amenities that define modern luxury. The appeal of the Old Dominion has endured for centuries, attracting the world's wealthy to this day with a promise of a private paradise.
---
Featured Image Credit: Alicja, Pixabay