17 Dremel Wood Carving Projects (With Pictures)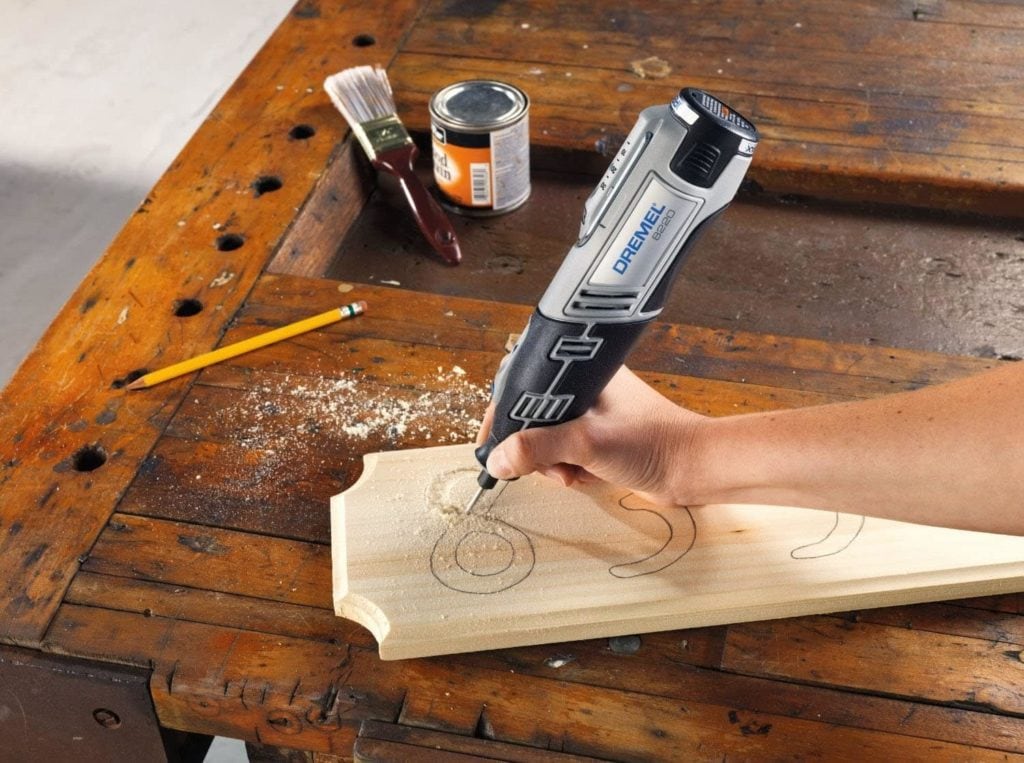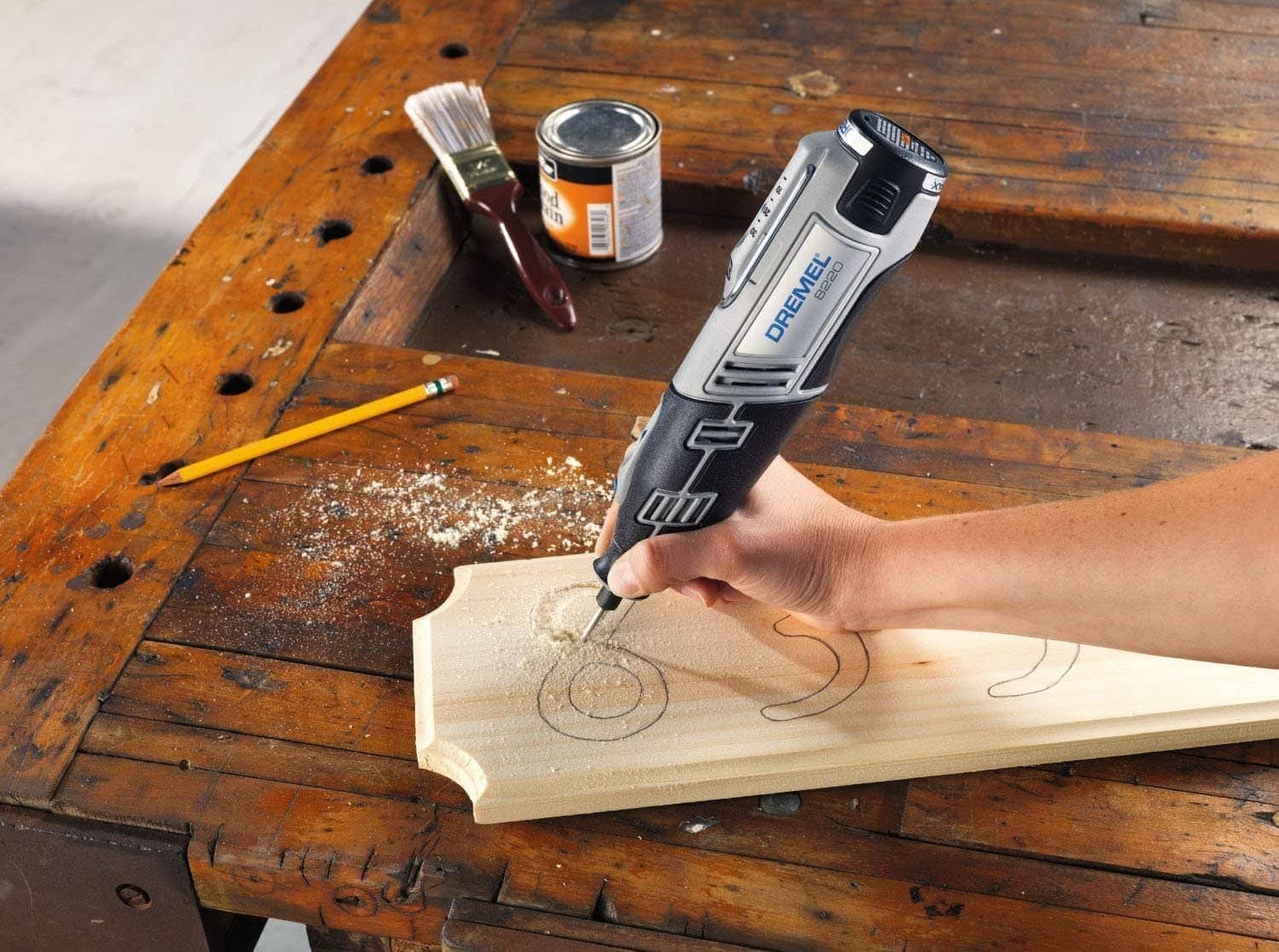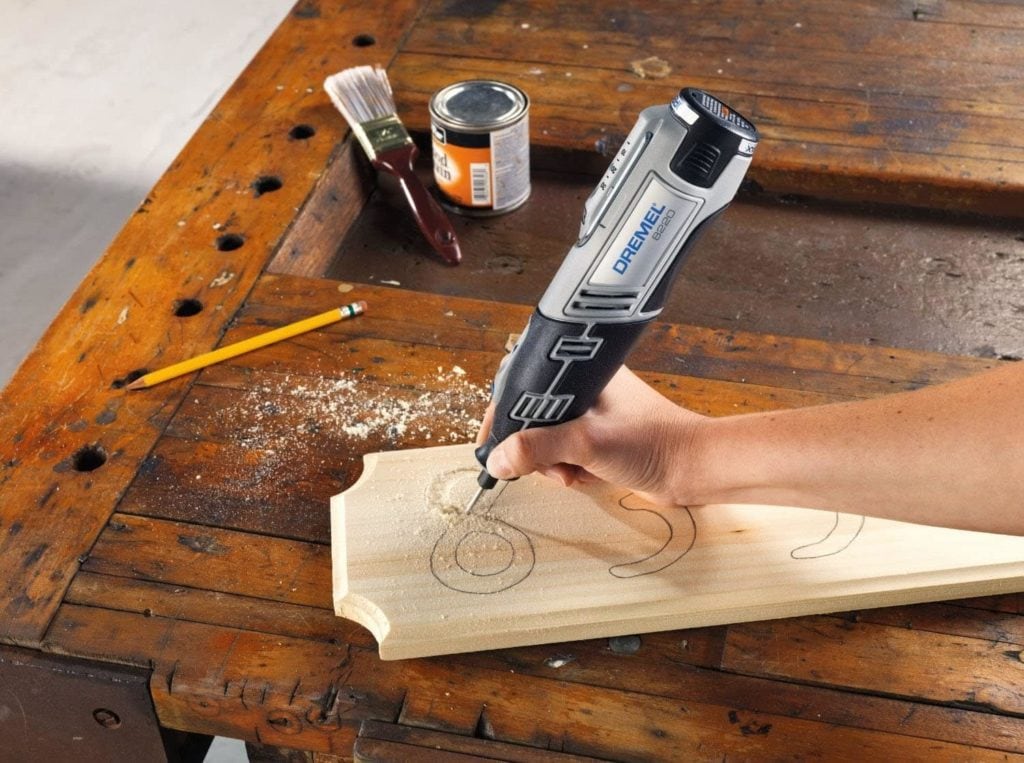 The Dremel is a rotary tool. It comes with a wide assortment of attachments and heads, and there are many others available that can further extend the usefulness and features of the hand tool. Not only is it a great DIY device, ideal for cutting, sanding, and sawing, and for getting into tight spaces, but it can also greatly reduce the time it takes to whittle, carve, and cut attractive and artistic-looking designs.
Whether you're an experienced carver looking for your next project, or are just starting out with a Dremel in hand, the 17 projects below will teach you how to build wood projects with a dremel and are ideal for the Dremel woodworker, and with some modification, you can turn any of them into a new addition to your home or a beautiful handmade gift for somebody close to you.
As well as some ideas for decorative carvings, we have also included items like trinket boxes and letter openers. They look great and serve a genuine purpose.
1. Small Owl
Owls are a popular topic for wood carving and in this particular example, the owl has been carved to look as though he is sitting in the tree that he is carved from. The darkened eyes can be achieved using the VersaTip or the pyrography tips that are available for the Dremel and enable wood burning and scorching.
---
2. Skull
There are plenty of examples of carved skulls created using the Dremel. The sunken eye sockets, the mouth, and even the hollowed nose are perfect for the small end of the Dremel. While there are plenty of options, this example that has been carved into an acorn is arguably the most impressive in its own way.
---
3. Bear
As another one that benefits from Dremel's pyrography capabilities, the carved bear has plenty of emotion, considering it is a wooden face. Keep your practice pieces, and not only can you see how your skills evolve, but you can keep a family of carved bears, too.
---
4. Dragon
The Dremel dragon uses a few different carving techniques. You have to cut the basic shapes, carve out some intricate detail, and then create the pockmarks that make the dragon scales. Add detail with fine-line hatching, and you have a great-looking carved dragon, as well as a piece that lets you practice and even showcase your carving talents thus far.
---
5. Snail
The great thing about the Dremel is that it is small enough to create miniature carvings without being too small to be beneficial. This carving is of a snail and a mushroom and would look great in the entryway of a country cottage.
---
6. Wood Spirit
Like the owl, it's almost fitting to make a wood spirit using a Dremel and carving a piece of wood. This is a great way to practice your fine carving skills and has the added benefit of leaving you with an attractive-looking wood spirit carving.
---
7. Pagan Pendant
Once you've got the hang of using the Dremel and its attachments, you can start creating your own designs. Whether you want a new pendant, a piece of jewelry, or a decorative piece to hang from the wall in your home, it will give you an even greater sense of satisfaction to know that you made it yourself.
---
8. Tree
Natural items like trees are good subjects because they benefit from rough edges and a more rugged design rather than a pristine and exceptional finish. This tree looks great as it is, but if you wanted, you could spend some extra time to give it a more polished finish.
---
9. Trinket Box
This trinket box uses reclaimed wood and features a hand-engraved lid that was etched using a Dremel. It is meant as an engagement, birthday, or wedding gift, but you could treat yourself and make your own trinket box to store and protect items like jewelry. Learn how to make a Dremel trinket box here!
---
10. Letter Opener
The letter opener is a traditional gift. While we may rely on email, messenger, and social media to relay our messages, a letter opener is still a great gift for somebody that still relies on paper letters. It also makes a great adornment for a desk and is the ideal gift for somebody starting out in a new job or with their own business.
---
11. Axe Handle
The poster claims this is their first attempt at knife-making, which makes it even more impressive. Made from aluminum and oak, the handle has been carved using a Dremel, which can also be used to make the knicks and other marks in the blade itself, thanks to the tool's flexibility.
---
12. Engraved Sign
Learn how to make your own engraved wooden sign using a Dremel from the company itself. You can create your own design and make something for your home or office or as a gift for somebody close to you.
---
13. Wooden Spoon
A wooden spoon is a seemingly simple design. It is, after all, just a piece of hollowed-out wood, and the Dremel is the ideal tool for the job. Once you've finished carving out the spoon, you could even use the Dremel to carve and etch a design into the handle if you wanted. Learn how to make a Dremel wooden spoon here!
---
14. Wool Bowl
A wool bowl, or yarn bowl, has a section cut out of the side. The ball of wool sits inside the bowl, and the end is threaded through the opening. As you pull, the wool ball remains in the bowl and is offered to you through the gap. With a Dremel, you can turn pretty much any wood or bamboo bowl into a yarn bowl.
---
15. Serving Stand
A serving stand can protect the table or surface underneath and give you somewhere to put a hot pan down . As it will take center stage on the dining table, there is every reason to ensure that it is a good-looking serving stand. If you carved it yourself, it would be a conversation starter and not just a focal point for your table.
---
16. Cutting Board
Good quality cutting boards are made from hefty pieces of wood. These are treated with oil, and they are designed to last for years, although they may need the occasional treatment to ensure that they will go forever. Carving a design or lettering out of a cutting board is just as easy as any piece of wood, but you will want to ensure that you apply wax after to prevent staining and damage.
---
17. Yard Dice
Yard dice are dice for the yard. They look great, especially when stained, but they are, at their very heart, just cubes of wood. In this case, you can use the router attachment to make some shallow grooves for the numbers and even use the pyro heads to burn a darker color on the dots.

Dremel Wood Carving Projects
The 17 projects above can all be completed using your Dremel hand tool. In some cases, you only need the Dremel and the heads it came with, although some projects utilize the pyrography or the VersaTip attachments. If you are looking for ways to customize and personalize the designs, the extra tips will help you achieve more intricate and precise finishes.